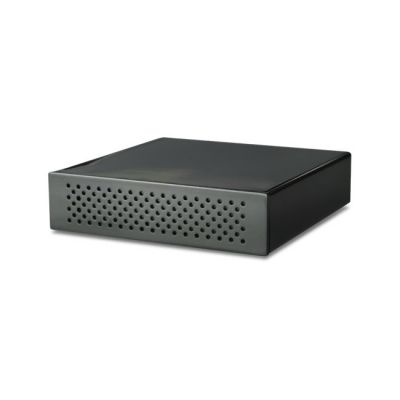 Accusys C1M PCIe to Thunderbolt 2 DAS/SAN Converter - Final Sale/No Returns
by Accusys MFG# ACCU-C1M-G2
Accusys C1M PCIe to Thunderbolt 2 DAS/ SAN Converter
The 8 Bay desktop model created specially to fit the new Mac environment. This RAID system will support SAS and SATA drives(4TB and above). It retains the same style and design of A08S3-PS and its predecessor but has had a major upgrade to its central core. It now uses PCIe 2.0 technology with throughput of up to 1200 MB/s. with a C1M converter, making this the most affordable Thunderbolt solution yet.
Feature
Support all ExasAN PCIe2.0 &PCIe3.0 Storage &SAN system
Thunderbolt 1 and 2 ready
Connect via QSFP cable and Thunderbolt cable
Light weight and portable
No setup required
DAS Solution
ExaSAN has created a DAS environment especially for the Thunderbolt on all Mac devices. With a direct attached storage environment, users can connect to C1M for direct access to ExaSAN PCIe storage.
Level 2 SAN Solution
ExaSAN has always led the industry in innovative, high performance and cost effective solutions, with this in mind we created the perfect Level 2 SAN.