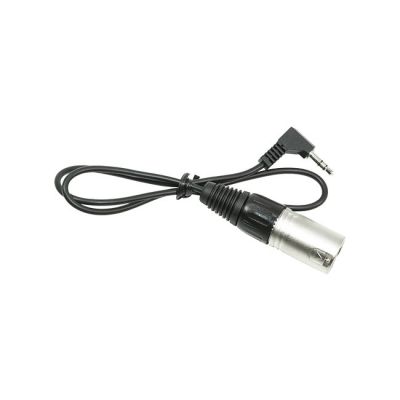 Azden 3.5mm Male TRS to XLR Male Cable
by Azden MFG# AZDEN-MX-R1
Azden 3.5mm Male TRS to XLR Male Cable
Connect your Azden microphone or wireless receiver to a pro-level XLR audio input on a camera or mixer with this male 3.5 mm TRS to male 3-pin XLR adapter cable. Designed to adapt any unbalanced "dual-mono" mini-jack microphone output to a balanced XLR input. The MX-R1 is compatible with all Azden single-channel wireless receivers.
This cable is not suitable for true stereo outputs with distinct left & right audio signals.
Compatible with all single-channel Azden wireless receivers, including PRO-XR, PRO-XRe and PRO-XD.