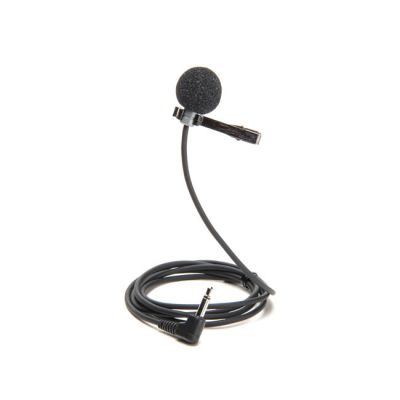 Azden Uni-Directional Lapel Microphone
by Azden MFG# AZDEN-EX-505U
Azden Uni-Directional Lapel Microphone
Professional audio at an affordable price!
Azden's lapel microphones offer professional performance at a very affordable price, making them a great choice for almost any situation where clear speech capture is needed. Whether you need a high quality audio option for on-camera interviews, film projects, wedding videos, YouTube videos, web-casting, theater performances or lectures, Azden has the solution for you!
The EX-505U Lapel Microphone is a high quality, electret condenser microphone. The microphone element is uni-directional, meaning it picks up sound most strongly from the top. Its directional sound pick up is perfect for situations where you want to isolate a speaker's voice from background noise or reduce the potential for feedback over a speaker system.
No matter what the application, Azden's lapel microphones can help your project reach its full potential!
Mic Type: Electret Condenser
Frequency Response: 150-18,000Hz
Directionality: Uni-directional
Sensitivity: -49dB at 1kHz (0dB=1V/Pa)
Impedance: 2.2kΩ (at 1kHz)
Power Requirement: Plug-in power DC 1-10V
Connector: TS (Tip Sleeve) right angle 3.5mm mini-plug with 1.3m cable