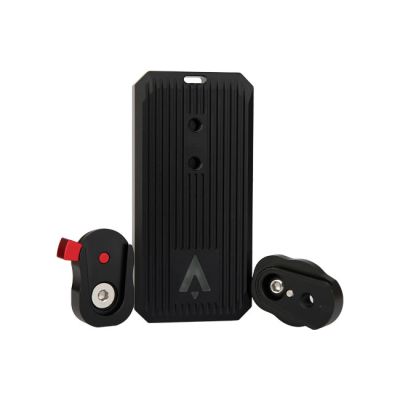 Exascend 4TB Gecko Portable SSD
by Exascend MFG# EXA-EXU2M6G04TP0C
Exascend 4TB Gecko Portable SSD
Exascend's Gecko Portable SSD is inspired by and purpose-built to take on outdoor adventures.
Its sturdy, IP67-rated alloy allows it to withstand impact, water and dust, making the SSD an ideal companion for professional filmmakers working in the wild. 
Powered by USB Type-C, Exascend Gecko Portable SSD can transmit files at a whirlwind speed of up to 20 Gb per second – a truly high-performing and ruggedized storage solution always ready for action.
Powered by USB Type-C, Exascend Gecko Portable SSD offers up to 20 Gbps blistering transfer capabilities.
Protected against fine particles and water with Exascend's conformal coating technology and hardened casing, tough environments are no match for the Gecko Portable SSD.
Portable yet durable, the Gecko is designed with outdoor shooting in mind, safeguarding all your precious media files in all environmental conditions.
Product highlights:
Extreme transfer capability of up to 20 Gbps
1 TB, 2 TB, 4 TB, and 8 TB capacity options
IP67-certified ruggedness that protects against dust and water
USB Type-C powered
Durable and shockproof design
Generous five-year warranty and factory data recovery services
Up to 2,000MB/s Performance