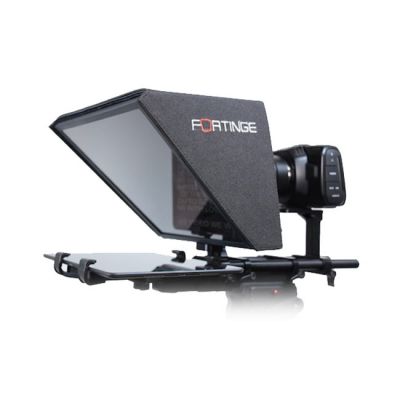 Fortinge NOA Tablet Prompter for DSLR to Mini ENG Cameras
by Fortinge MFG# FORT-N-01
Fortinge NOA Tablet Prompter for DSLR to Mini ENG Cameras
MAKING A SPEECH HAS NEVER BEEN EASIER!
Noa Tablet Prompter for DSLR to mini ENG cameras up to 2.5 kg, suitable for 7''-11'' Android and IOS tablets. TOOL-LESS assembly and light-weight design.
Optional hand controller BT-1 to control the speed of the text along with scrolling through the pages, stop and/or pause as well.
The package also includes the free download prompter app that is compatible for both IOS & Android.